Last year, the Green Hackathon – a competition organised by the Ile de France Region – rewarded the Hénaff high school for their school garden project. The students decided to use the 4000€ prize they won to have the school's soil tested, hoping to get the official authorisation to eat the vegetables and green herbs they grow.
After a very rainy summer season and an abundant harvest in the fall, the soil analysis results arrived at the end of December. Students were allowed to organise the first meal of the year with vegetables from their garden. On the menu, a nutmeg squash, pumpkin and butternut squash soup, with potatoes from the garden as well! For the next meal, students still have carrots and salads to harvest.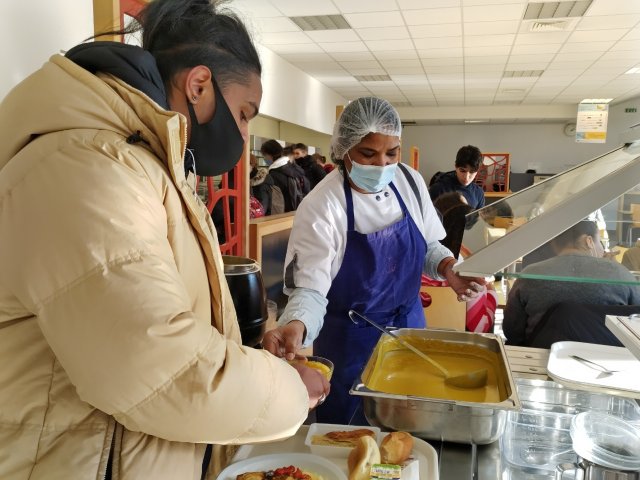 Students developed effective partnerships with local actors who contributed to the success of the project. The Potager de la Plage Arrière – a community garden next to the school – gave them straw to protect the plants for the winter season and neighbours provide on a regular basis a rich compost to feed the soil.